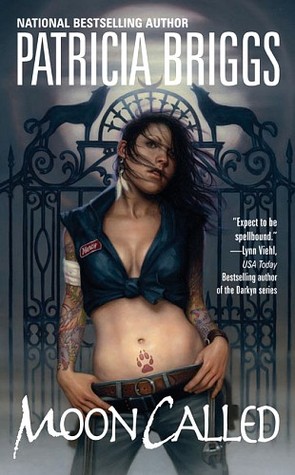 Mercedes "Mercy" Thompson is a talented Volkswagen mechanic living in the Tri-Cities area of Washington. She also happens to be a walker, a magical being with the power to shift into a coyote at will. Mercy's next-door neighbor is a werewolf. Her former boss is a gremlin. And she's fixing a bus for a vampire. This is the world of Mercy Thompson, one that looks a lot like ours but is populated by those things that go bump in the night. And Mercy's connection to those things is about to get her into some serious hot water…
***
I really really wanted to love this book. I mean it has a 4.18 rating on Goodreads and the majority of the reviews I read for this book were really good, so of course my expectations for this book were high. I just couldn't connect with this book at all. It was like I was drifting off throughout the book and just couldn't focus on what was even going on. 
It was more of the writing that I didn't like than anything else because the plot was good and the characters seemed pretty likable but I still wasn't fully engaged in the book. Also, on top of that I love my books with some romance in it and this book had pretty much no romance in it. I felt like the author was trying to do a love triangle but I was just not feeling the connections between Mercy and Sam & Mercy and Adam. I need some fire in at least one of those couples but felt nothing.
On top of that the book ended so abruptly and weird. Like she just walked out of the house, made a random phone call and then the book ended. I hate when books end like that where you turn the page and realize it's over but you're just sitting there like "where's the rest of it?"

This is the first book of Patricia Briggs that I've read and I have to say I don't think I will read more of her work which is such a bummer because I see her books getting good reviews. I think for me, I have a hard time connecting with her writing style even though the plot & characters are good. If you've read other books of hers and like her writing then I'm sure you'll like this book because it had so much potential in my eyes.